Onbile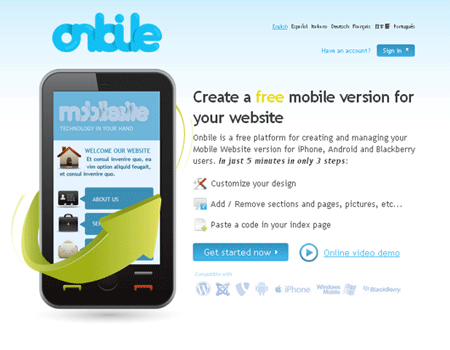 Onbile is a free platform for creating a mobile version of your website in less than 5 minutes. You can customize and build the pages and sections of your mobile site in just a few clicks. A custom-generated script can be copied into the index page so that when the mobile device users visit your site, they are redirected to the mobile version.
Visit Site
Zinadoo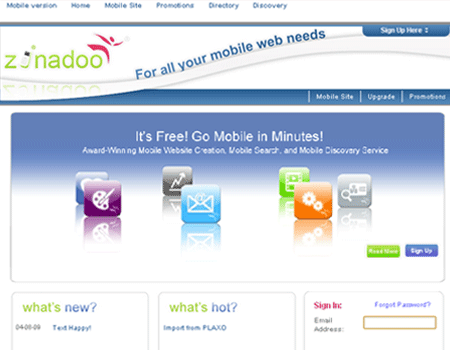 Zinadoo is a
free
web service that enables end-users to create a mobile version of their website in just a few minutes. Users can make use of Zinadoo's special mobile widgets as well as its text and email services, You can also optimize your site for Google Mobile with keywords and tags and upload videos using Zinadoo's Mobile Video.
Visit Site
MoFuse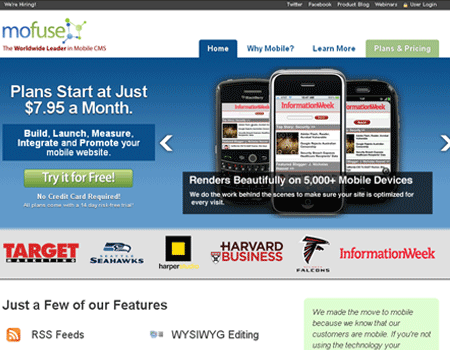 MoFuse offers a web based platform that with a large set of features for converting your site to a mobile site for more than 5,000 mobile phones. It is currently being used by over 23,000 blogs for their mobile versions.
Visit Site
Mobify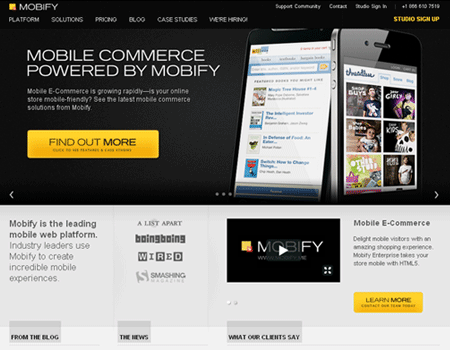 Mobify is a mobile web company that provides tools for creating a mobile view of your website through the use of GUI (Graphical User Interface). It allows you to style your mobile friendly page, for example, you can remove unwanted content like sidebar, links, footer and ads from your site for your visitors to access your site easily from their mobile and save bandwidth. A live preview is also available for you to know of what your site look like on different mobiles like iPhone, Nokia, Blackberry, etc.
Visit Site
Mippin Mobilizer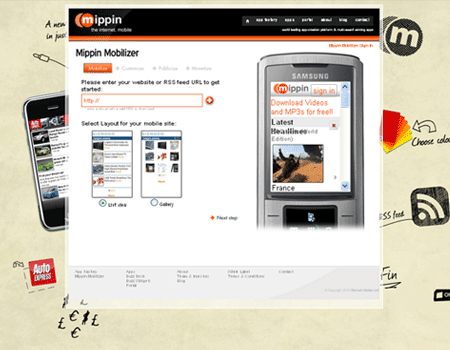 Mippin Mobilizer is a free service that helps you get your site mobilized in just a few quick steps. To start creating your mobile website, all you have to do is enter your site's RSS feed URL, setup some options, sign up for an account, and install some code into your site.
Visit Site
WireNode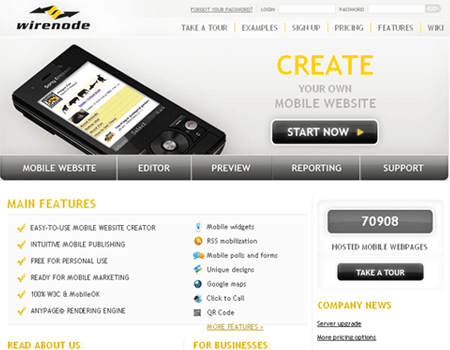 WireNode is a web-based service that lets you convert your site into a mobile-friendly version, perfect for browsing sites on your mobile device when they don't have a mobile-friendly interface. Popular companies like Ford, Nokia, Reebok and other 50,000
websites
use Wirenode in creating their mobile websites. Wirenode lets users personalize their mobile site with colors and http://blueblots.com/wp-content/uploads/2011/04, and create, edit, rearrange and delete individual pages, making this tool very amazing.
Visit Site
MobilePress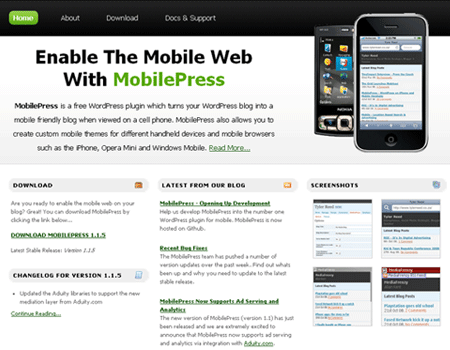 MobilePress is a free
WordPress
plugin that will enable you to browse your WordPress blog on mobile handsets, with the ability to use customized themes. You can to create custom mobile themes for MobilePress enabled blogs, handheld devices and mobile browsers such as the iPhone, Opera Mini and Windows Mobile.
Visit Site
mobiSiteGalore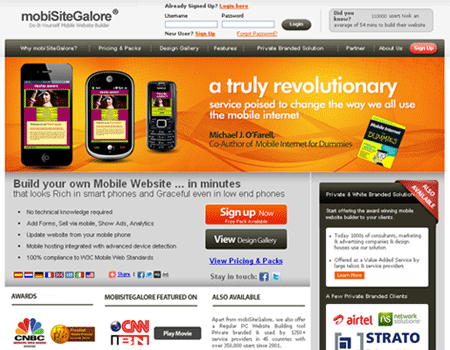 mobiSiteGalore is a free mobile website builder that lets you create a mobile website design in just minutes. The available design templates allow you to customize the colors,
fonts
and layout on the page so that you can create a unique looking mobile version of your website.
Visit Site
2ergo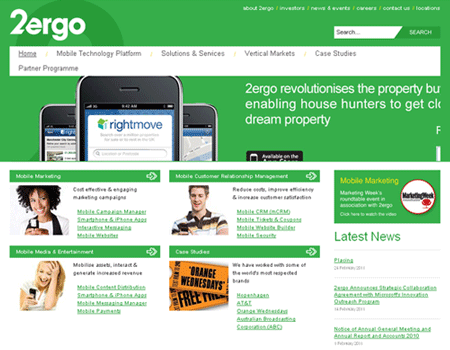 2ergo has helped a lot of organizations like Rightmove and The National Guard, in creating mobile-friendly websites that load quickly. Users are provided with options to choose the self-service mobile publishing and content management tool, Mobile Site Builder, or let 2ergo design a custom site especially for them.
Visit Site
Wapple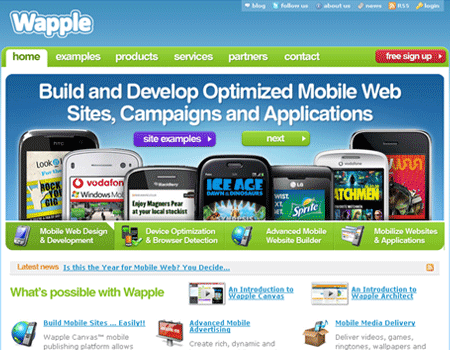 Wapple is a free online tool that helps you create mobile websites from scratch using a great web interface. You can also have them create the layouts for you if you are not a web designer.
Visit Site
Winksite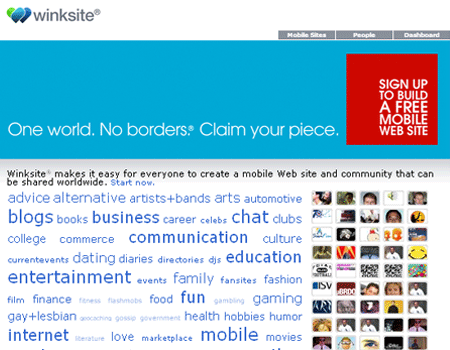 Winksite is a moblogging solution for personal expression and social networking. You can create a mobile website and community with this tool in just a few minutes.
Visit Site
goMobi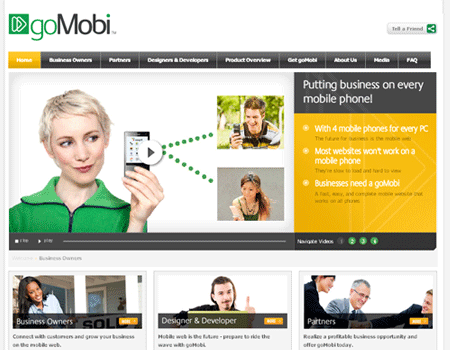 goMobi lets you set up a professional mobile website that works with every mobile phone.
Visit Site